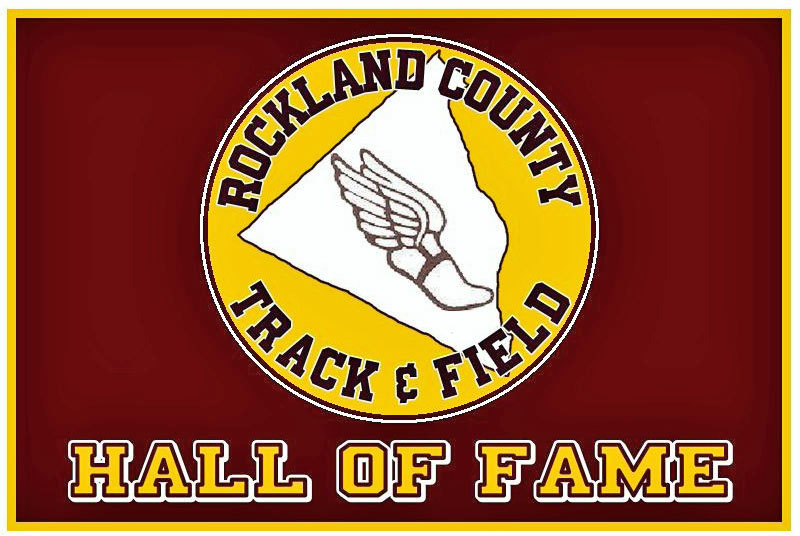 Nine Inducted at 10th Hall of Fame Gala
Welcome to the online home of the Rockland County Track & Field Hall of Fame.
The Hall of Fame was established in 2004 to recognize the premier performers and largest contributors to the sport of track & field in Rockland County. Once a year we gather to pay tribute to a new class of honorees. An enthusiastic 2013 induction ceremony on May 18 at the Minisceongo Golf Club in Pomona welcomed the following:
JOE McDOWELL (POSTHU
MOUS) - NYACK COACH 1956-85
ROBERT WHITE
(POSTHUMOUS) - NYACK 1947, SPRINTS, JUMPS
IRA HOWARD (POSTHUMOUS) -
NYACK 1950, SPRINTS, JUMPS
JIM PUGH
- NYACK 1974, SPRINTS
MURIEL PILUSO NESTOROS
- NORTH ROCKLAND 1978, SPRINTS

MARIA GORDON FARRELL - TAPPAN ZEE 1981, JUMPS, MULTI-EVENTS

CHINELA DAVIS - NORTH ROCKLAND 2001
, JUMPS, SPRINTS
CHRIS LOLAGNE - SUFFERN
2001, SPRINTS
JUSTIN ROMANIUK
- SUFFERN 2001, DISTANCE

For more about the Hall of Fame, contact
Chairman Jamie Kempton at
kmptjai@aol.com
.