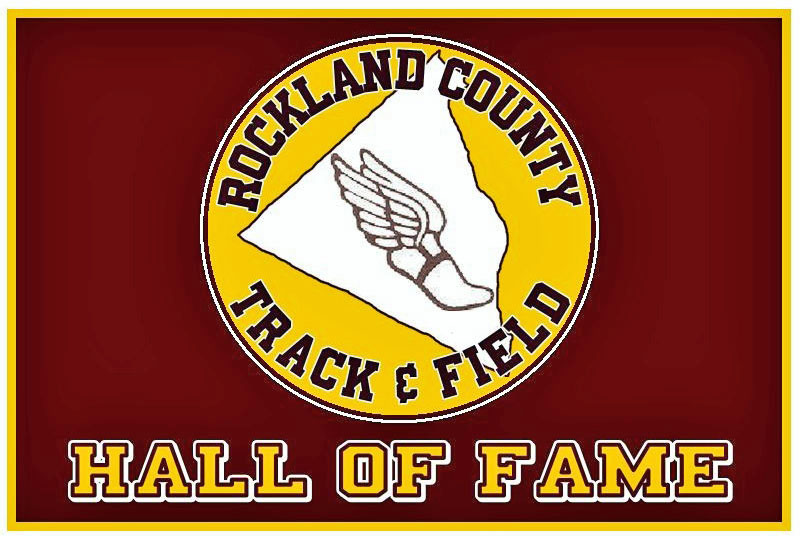 Reserve Tickets Now for May 16 Dinner!
Eight Legends to be Enshrined at Annual Gala

Welcome to the online home of the Rockland County Track & Field Hall of Fame.
The hall was established in 2004 to recognize the premier performers and largest contributors to the sport of track & field in Rockland County. Once a year, we gather to pay tribute to a new class of honorees. The 2015 induction ceremony is set for Saturday, May 16, beginning 6 p.m., at the Minisceongo Golf Club in Pomona, N.Y.
The festive evening includes a social hour featuring delicious hors d'oeuvres followed by a sumptuous dinner. Admission is $65 per person and $25 for children age 12 or younger. Call Bill Dailey at 845-323-0976, email him at
wcd106@optonline.net
, or
complete the ticket form
and mail as soon as possible. Early reservations are strongly encouraged as they help the committee and caterer with planning.

This year's inductees include:CHARLES SERRA - Spring Valley, 1952, pole vaultDARRYL BROWN - Nanuet , 1971, jumpsROB OSSMAN, North Rockland, 1992, pole vaultMISTY SCOTT, Suffern, 1999, SprintsPAUL JOYCE, Clarkstown South, 2000, middle distanceTANEISHA CANTAVE, Suffern, 2003, jumps and sprintsGENE DALL, North Rockland, coachWILLIAM J. MILLER, journalistThe Hall of Fame also welcomes support for its program journal honoring the inductees. Spots are available at $100 for a full page, $60 for a half page and $15 for boosters. Complete the journal form to participate. For questions or concerns, contact
Chairman Jamie Kempton at
kmptjai@aol.com
.